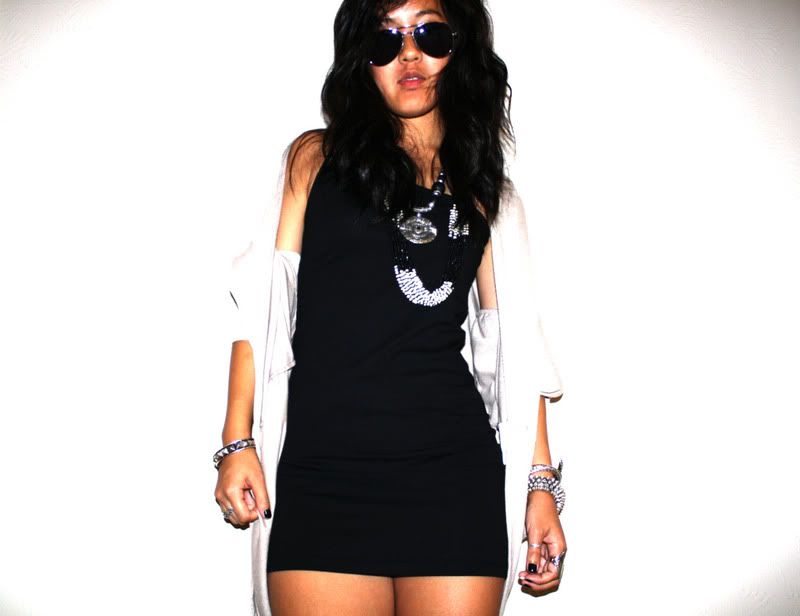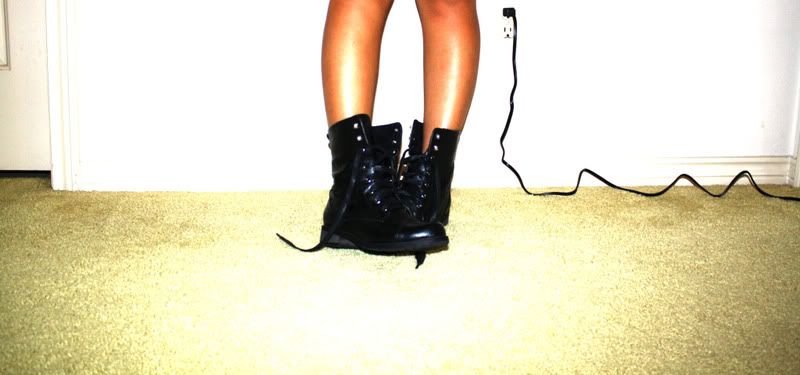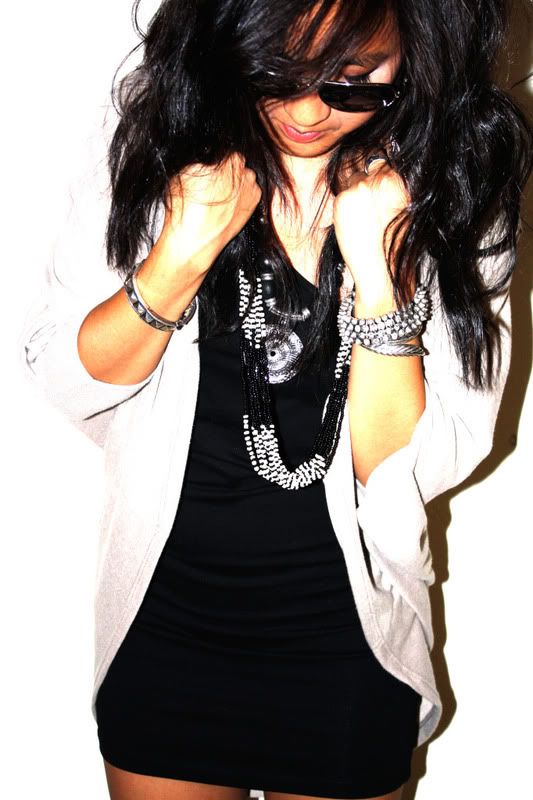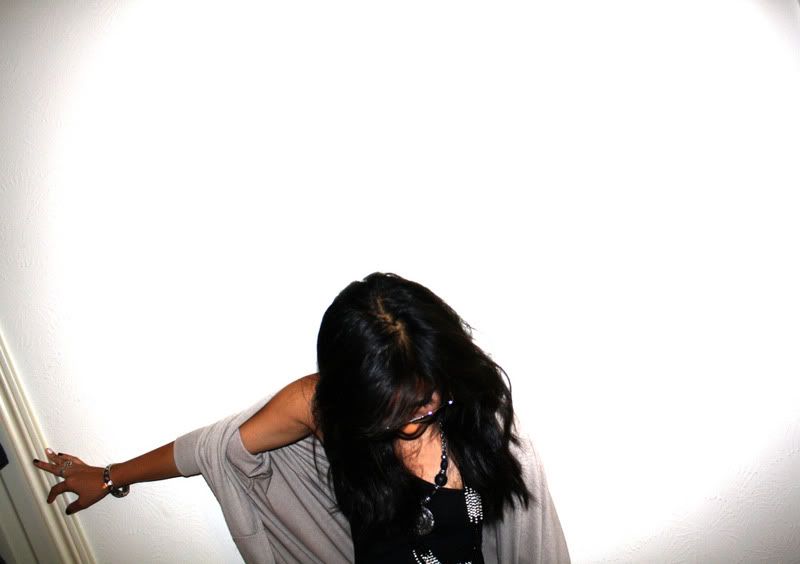 tank dress:xxi || flyaway:charming charlie || accessories:charming charlie/xxi || shoes:??
i can't stay away from black. and this one shoulder tank
dress from xxi was a steal! only 7.50! so versatile.
Lovin' the rocker glam look these days.

p.s it may look like my face is super oily but its the flash i promise!